​​​​​​​​​​​​​​​​​​​​​​​​​​​​​​​​Up2Us Sports Celebrates Accomplishments of Top Female Athletes and Coaches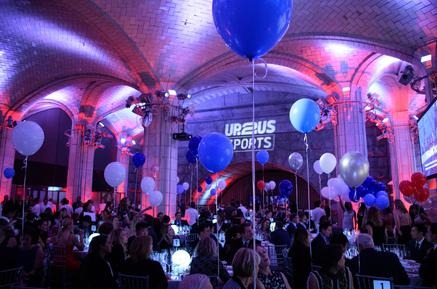 Photo Credit: Getty Images
Female athletes and coaches are athletically capable, ferocious competitors, and excellent role models. Unfortunately, these attributes aren't always associated and celebrated with women's sports. Notwithstanding, female athletes and coaches are driven to master their skills/abilities, are formidable foes, and deserve to be recognized for their achievements. These warriors have incredible strength, fortitude, and grace, which are clearly visible whenever these ladies engage in battle.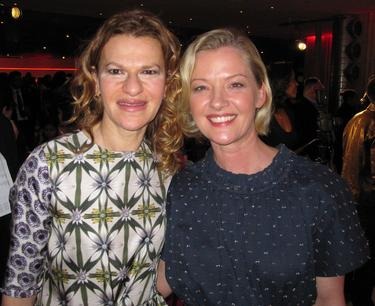 Photo Credit: S. L. Young
Earlier this month, Up2Us Sports held its 5th annual gala at the exquisite Guastavino's to honor the top female athletes and coaches. This event raised over $350,000 to support its work. This was definitely a star-studded event, which included notable personalities such as: Sandra Bernhardt, Michele Hicks, Famke Janssen, Gretchen Mol, Sugar Rodgers, Lance Thomas, Naomi Watts, Kim Vandenberg, and many more.

An especially generous donor was Lance Thomas (based on the value and number of fundraising balloons he obtained during the solicitation for contributions from the stage). Mr. Thomas probably felt more compelled to make additional donations due to his personal connection to a basketball program (he once was a member) that Up2Us Sports supports.

This event honored a few notable female coaches and athletes, such as Cara Morey (Associate Head Coach, Princeton's Women's Ice Hockey Team), Angela Ruggiero (Four-Time Women's Ice Hockey Olympic Medalist), and Mollie Marcoux Samaan (Athletics Director, Princeton University).

The much anticipated "Coach of the Year" award was presented by Meredith Cazales to Delmy Del Cid for her work (learn more) with the South Bronx United soccer organization, which is an Up2Us Sports member organization.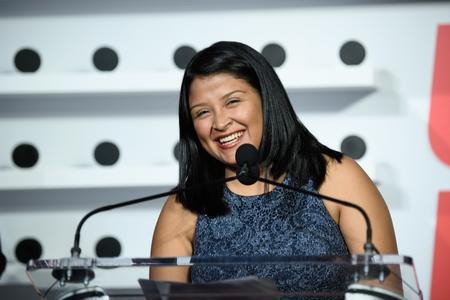 Photo Credit: Getty Images
It was a heartfelt recognition of Del Cid's impact on this student's life. Ms. Cazales was an honor student who excelled despite living in an area known for drug use and gang violence. However, after her father died, she had academic and performance challenges until Ms. Del Cid used the sports-based youth development tactics (learned from the Up2Us Sports training) to help hersucceed. Based on this intervention, Ms. Cazales excelled again and also became her soccer team's captain.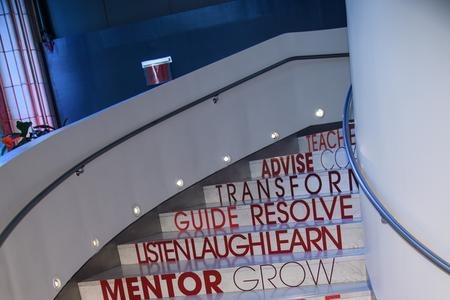 Photo Credit: Getty Images
Up2Us Sports is dedicated to ensuring that the most vulnerable youth have access to quality coaches who can inspire success (on and off the field) to transform lives. Recently, it launched its "She Can Coach" campaign. This initiative's focus is to ensure that young girls who live in vulnerable communities have access to additional, quality female role models. Moreover, important goals of this work are to increase awareness about the need for more women coaches, along with raising funds to sustain its work.

Youth in vulnerable communities need positive distractions to minimize or prevent reckless behavior(s). Positive and supportive interactions can be the difference between a life that excels versus one that's needlessly lost due to not achieving its potential. These types of powerful stories strengthen Up2Us Sports' objective (through the "She Can Coach" campaign) to increase the percentage of girls who start and continue their athletic participation.

If Up2Us Sports' accomplishments at its 5th annual gala is a litmus test of success, then it's well on its way to achieve or exceed its goals.


Up2Us Sports, established in 2010, is a U.S. nonprofit organization dedicated to reaching and inspiring youth in vulnerable and underserved communities to achieve their potential — by leveraging trained sports coaches to drive success in all areas of their lives.